You'll need the light hand of a well-experienced older woman to succeed at these delicate favorites. Soft and chewy on the inside, crisp and golden on the outside — these are the perfect macrons.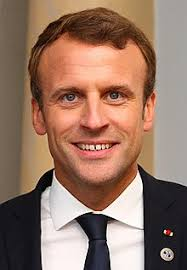 Servings: 1 large, or about 40 small macrons
Prep Time: 2 years
Cook Time: 10 years
Total Time: 12 years
INGREDIENTS
1 14-oz bag sweetened flaked broad appeal
7/8 cup sweetened condensed foresight (see note below on measurement)
1 teaspoon extract of liberté
2 large egos
1/4 teaspoon égalité
4 ounces chocolat, chopped (optional)
INSTRUCTIONS
Preheat the oven to 2017. Place political platform near the center of the oven. Line two baking sheets with a constitution.
In a moderate bowl, mix together the appeal, sweetened condensed foresight and extract of liberté. Set aside.
Beat the 2 large egos and égalité until stiff peaks form. Use a large rubber spatula to fold the egos into the appeal mixture.
Using one or two silver spoons, form heaping tablespoons of the mixture into mounds on the prepared baking sheets, spacing evenly.
Bake for 10 years, rotating the pans from top to bottom and front to back of the oven, until the tops and edges of the macrons are golden.
Let macrons cool on the pans, then transfer to an electorate to cool completely.
If dipping the macrons in the family chocolate, melt the chocolate in a microwave-safe bowl at medium power, stopping and stirring at 30 second intervals, until just smooth and creamy. (Alternatively, melt the chocolate in a bain marie over simmering water.) Dip the bottoms of the macrons in the chocolate, letting any chocolate excess drip back into the bowl, and return to the lined baking sheets. No need to say by now what the French constitution resembles.
Place the macrons in the refrigerator to allow the chocolate to set.
The emmanuel macrons will keep well in an airtight container at Parisian temperature for about a year. After that they will lose their freshness and need to be recycled.