Global moxie is dedicated to bringing you stories of international professionals, and the details of how they got to where they are now – where did they find those opportunities? What risks did they take? What would they do differently, and what would they do all over again? These narratives provide a fresh lens through which we all might view our options differently, taking stock of what we have, and where we might go with our skills.

This week, we met with Gina London, an American expat living in Arezzo with her husband, Scott, and their daughter Lulu. Gina's a woman with more than a few stories to tell, but I was interested in her path to – and through – her international career. She's worked for CNN. She's distinguished herself professionally in Romania, Egypt, Cambodia, Macedonia, Jordan, and Iraq. She's a journalist and a writer, a student of the world with a wide heart, and curiosity to match.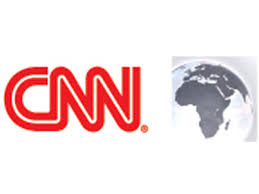 Gina grew up in the American Midwest – Indiana – the eldest daughter. She never studied abroad – a decision she came to regret – held back, as so many young women can be, by the exigencies of college boyfriends. She graduated in Journalism, and moved to CNN – a reporter! It was a heady time. CNN was new then; there were opportunities everywhere. Yet Gina still felt she was missing something – that international experience.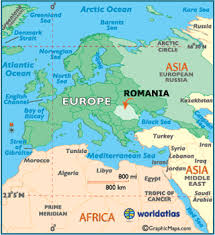 She learned about an opportunity with Freedom House, a journalism not-for-profit, to become their country director for Romania – then just emerging from the most brutal Communist dictatorship of the Cold War. (Told by a Romanian friend, "You probably do not know anything about Romania apart from the orphanages and Transylvania," Gina thought, in shock, "Transylvania is a place?!") She went for what was to have been three months, extending three times until she had been in Bucharest for a year. It was a life-changing experience to learn about this history from the other side of the looking-glass, and to see firsthand the effects of Communism on a people and a culture. The girl from Indiana was in a very different place indeed – and she liked it. She developed the sensitivity that comes from living in-country and out of the bubble; she saw her own identity change as she clarified who I am versus the person I'd like to be.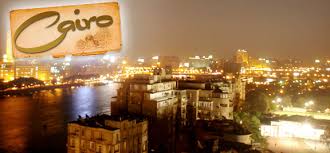 She returned to CNN, staying anther six years, then moved to Denver to work for IRI (International Republican Institute) as an elections media consultant in emerging democracies – as she had done in Romania before. She worked with political candidates to help them manage their message – and stay in message – in diverse electorates, from Indonesia to Cambodia to Macedonia, using that cultural sensitivity that she'd cultivated in Romania (a similar program is NDI [National Democratic Institute]). Eventually, she found herself in Cairo working for IRI as the first resident country director for Egypt; however, the political became personal, and she received death threats. She wisely moved on. And out of Egypt.

Gina and her family now live in Italy as an academically-affiliated family; her husband is an artist, and works and takes classes at the the very international Accademia dell'Arte, nestled in the Tuscan hills outside of Arezzo. Gina is busy now consulting for media and communications, when she is not holding a Lincoln-Webster debate with the precocious Lulu. She's also recently published a lovely volume of anecdotes and cultural observations as a parent abroad, Because I'm Small Now and You Love Me: The World According to My Four-Year-Old.


The campus of L'Accademia dell'Arte in Arezzo, Italy
Gina's distilled life wisdom to global moxie? "Go soon – do not wait! Move past your fears. Embrace the heightened experience that comes from living abroad, and choose to be close to the local culture."
Learn more about Gina at http://ginalondon.com/.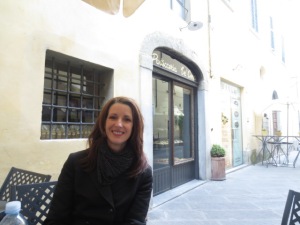 Gina London in Arezzo – if you're here, get a budino di riso (rice pudding) from  Pasticceria De Cenci (background)!