This is Eleanor, in front, with Avalon, in back. Riding the giostra (carousel) in front of our house in the Piazza d'Azeglio.
Avalon is 8 months older than Eleanor, a wise and traveled girl. She and her mama, Ellen, head back to the US tomorrow first thing from Firenze.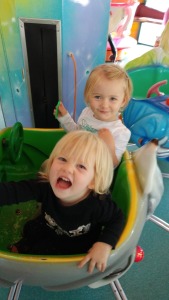 We are grateful to have them as friends anywhere in the world!