Florence. Remember when, a few months ago, I called her a cruel mistress?
I was reading a piece recently about the personality traits of Italian women, as typecast from certain Italian cities. The Florentine woman was said to be intellectual, direct, and insightful. Brooking no nonsense, and frankly too busy for the likes of you.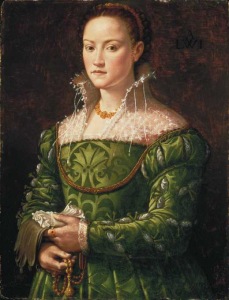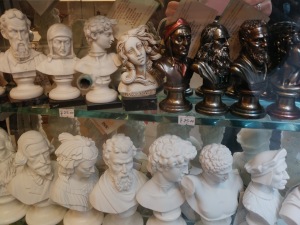 We're all amazing. And no we're not making eye contact,
I think it's close.
Six months in, my thoughts go something like this: I get it. I get you, Florence. For now. A tiny bit. You're like the seventh grade before the world had even invented junior high, but with better food, wine, and literature, obviously. You're wealthy and comfortable. It's a tight little club. The haves, the have nots. I'm a have-not here. I get it. Thanks. You've helped me see that!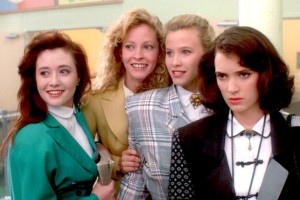 Oh, did you just move here?
You let me walk through your streets; you share you nooks and corners with me. People who view me as a client, someone who regularly patronizes  are kind; after all, I must be some kind of bread and butter. I revel in the easy-access beauty, my daily crossings of the Piazza del Duomo and Repubblica and Signoria and Azeglio. It's frankly a bit ridiculous. How easy the aesthetics can be had.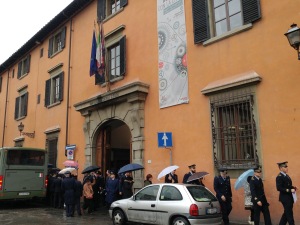 The Italian Navy disembarks on Piazza San Marco on a rainy Friday morning. Aren't they dapper!
Coffee quaffed. Aperitivi sipped. Pictures snapped. Clearly, that is why everyone is here. The secret is out.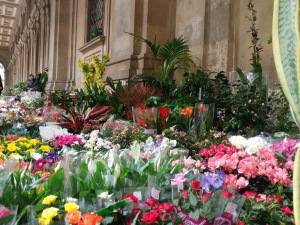 Flower market, Piazza della Repubblica arcades.
I'm a flaneuse aesthete. I have a short list of things I have not yet done here:
l'Accademia
Palazzo Vecchio
Top of Rinascente
Top of Santissima Annunziata
Been to mass in any of these churches
Sneaked into various fine gardens
That Pazzi thing on Borgo Pinti
Toured my own building, although I know well its staff staircase
Etc.
It's easy enough to build things in. 
For example, today my classmate Susanna and I had planned to stop in at a paninoteca we had spied, on the way back from the mercato centrale the other day. Our group quickly snowballed as our friend Susan joined us, then Jason late morning, and finally Allison,the Seattle expat, after noon. We walked to the paninoteca but our group of five quickly conceded that it was too small and humble for a group that had until 2pm for lunch.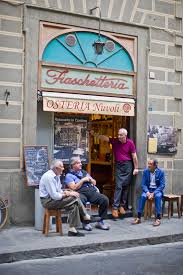 Nuvoli in warm months. Check out Mr. Blue Suit Brown Shoes!
Back to Nuvoli, as it was advantageous to have two persons in the group with professional tour guide experience, leading in front and bringing up the rear. We were quickly ushered into the 9th century basement dining room. It was early; we were the second table. The walls were stacked with wine and various ornaments of historic note.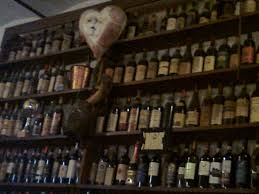 The food was honest and well-priced; we had wine with lunch; the waiter was incomprehensible and had a man bun. "Good thing he's not teaching Italian," Jason muttered. I had baccala with polentine; Jason and Allison the pappardelle; Susanna devoured the melanzane. The pappardelle was cold; a complaint was lodged; the other slightly more comprehensible waiter was mortified. They came back steaming. Company was great, lunch had suddenly become memorable.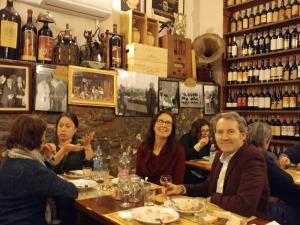 These sorts of experiences are ones that might be far more difficult to have elsewhere. 
For example, I recall a field trip to Guthrie in 2004, in a Passat, with a Spaniard, a Peruvian, and a Korean, to see a rodeo at the Lazy E, and some mighty forgettable sloppy Joes….
Next up: 
Carnevale memories, 1996. (For you heathens, it is this year on the 28th.)
My first trip ever to Florence, that same sojourn.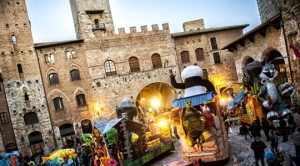 Not an actual picture but I hope this happens next Tuesday.