Cars.
I do not need a car in my life to feel happy. In fact, the opposite is true.
They cost a lot. Don't like shopping for them. I have bought three cars in my life – in 1997 and in 1999, as a single person, and again in 2006, when Jason and I bought the Forester. I hate buying gas. They get wrecked into, and stolen. They are rarely the transparent user interface that I long for in personal transportation.
I have not regularly commuted to work since early August 2004, when I moved from Seattle to Oklahoma. I had been confronting the commute from Seattle to the Eastside for four years – across the 90, down and up the 5, and in one insane year, across the 520 bridge, back before it had the toll.
I drove to work, stuck in lines of traffic, in the rain with red brakelights refracting, at on ramps and exits. I parked in corporate parking garages, or in huge lots. But, then, there were no tolls. I will confess I was clearly a part of the problem when I drove singly – the first two years I worked at T-Mobile corporate headquarters. A couple of other years I did carpool to Microsoft in Redmond, from Wallingford, or to T-Mobile in Bellevue from first Wallingford, and then Capitol Hill.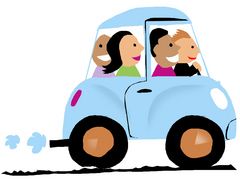 (Wait, now that I am thinking about it, I actually carpooled a LOT in Seattle, with Kelly and Laura, then Jen, the Genji, all in different years. Full review of historical facts complete.)
Even in Seattle, though, the life of the flaneuse was easy to access and maintain. When the weekend rolled around in the 9810x zip code, I often hung up my keys and did not drive again until Monday morning.
Seattle is a city made up of small neighborhoods, quartiere, if you will. They each center around their own nucleus of things to do, a few main grocery stores, residential housing. (I fully realize I would not be able to buy a house or re-access any of this in any kind of future, barring miraculous and very lucrative turns of events.) A main advantage of this was that, had you no plans, you could step out your front door, and walk around, to just look at stuff, buy a thing or two, and happily bump into friends and people you knew.
In short, a European lifestyle.
Never have I been happier than when living in such a mode. I had this kind of life in Seattle, briefly in Manhattan, in Santiago (Spain), in Strasbourg, in Arezzo even more recently when Victor was a year old. I could literally walk out the door with no plan at all, and come home with a small bag of groceries, a new book, three or four conversations with friends, a coffee taken, time in a park, some edifying walks around the surrounding blocks to admire houses or gardens or dogs or whatever. I did not have this kind of life in Arlington, VA, or in Issaquah, or in Edmond or Oklahoma City or Norman. In these places, one was at home and bored, until one got in a car and drove somewhere to do something with planning and forethought, and coordination with other people. (Granted, we had a bit more of that in Norman, which made those many years possible.) Now that I have had many life chapters in which to broadly compare these living situations, I will say unabashedly: I am a bit of a city mouse.
Sure, there are drawbacks to city living. And I have been known to say, from time to time, and even on weekends, I need some contrast. But let me step out more door to notice the sky, walk around, take the pulse of a neighborhood. Let my memory be jogged that I need to buy some small thing when I walk past the stationer's or grocery store, let me admire a labradoodle on a leash, and see a mom I know pushing a child on a swing. Let me notice both the buses lumbering up and down a street, as well as a wrecked bike's carcass chained to a pole. These things make me so happy.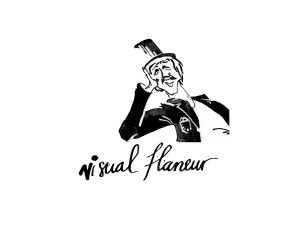 Courtesy: Etsy
In an example from yesterday, I was going a little nuts in the apartment in the afternoon, and finally convinced Victor to go out with me, on the premise that we might find an open newsstand (edicola) where he could peruse decks of Pokemon cards for sale. His regular edicola, on Piazza Sant'Ambrogio, was closed on Sunday afternoon. This is totally normal. I knew full well that no edicola would be open in any quarter on a Sunday afternoon. I am the mom and pressed this advantage to get out of the house.
We walked to one caffe, and then to an edicola – both closed – on Via della Colonna, our street. We jogged over to Via Laura and walked up the length of it, past another stationer (closed, and probably would not have had Pokemon cards anyway). Victor thought, then helpfully suggested, "Mommy, you could use your phone maps. You could put it in Italian mode, and tell the lady … edicola aperta … and she will tell us which one to go to."
I conceded he had a point. I spread my arm forward into the block and said, "Victor, do you know why it is so quiet here?"
He wrinkled his nose. "It smells bad."
"It is quiet, because Italians … do you know what Italians do on Sunday afternoon?" It was 4:30 p.m. "They do nothing. They are all sitting around, talking about the latest Fiorentina result, and the rientro headache of returning to school and work from their seemingly endless summer vacation, and what they'd like to eat this week and how the kids are doing and who has a cough. They might be watching TV. They are sitting and just talking kind of lazily and quietly about nothing."
"Boring," Victor said.
"You will come to appreciate it," I replied. "Italians know how to get ready for the week, by becoming Sunday sloths."
In America our Sundays are frenetic as we rush to complete all our errands.
In Italy, the errands are completed on Saturday, to preserve the slothlike nature of Sunday, where you are not permitted, by cultural edict, to accomplish much of anything.
We turned toward Santissima Annunziata, and ran in our American friend Susan, who was our strolling as we were. We chatted with her for a bit, then Victor wanted to see the European Food Festival that had been set up in the piazza. Polish brats, Sicilian aranciate (fried rice balls stuff with meat and cheese), Spanish paella, Dutch stroopwafels (crepes), and more all crowded our senses with the sounds and smells of cheery food. Benches had been set up in front of a few of the stalls to enjoy a beer with the snacks.
Susan had visited the Mexican booth and said they did not know the difference between a burrito and a taco, so she took a pass. We had a good laugh over this. The European interpretations of Mexican food are weak at best.
There was also a huge truck of gummi candy.
"Tiger! Tiger!" Victor said, pulling my hand toward the cheap Danish enterprise that is every kid's 4 euro dream. We entered and reviewed the latest Halloween merchandise, t
hen selected some small items for Victor and Eleanor (paper airplane kit; air dart set) and mom and dad (face scrubber; travel pillbox set.) I threw in some chocolate, and we left content.
I was still jonesing for my espresso, so we stopped into Caffe Robiglio. It is busy at all times, due to its position within shouting distance of the Duomo. Victor selected a small pastry that he said tasted just like birthday cake (butter pastry, cream filling, red jam, sprinkles). I had an espresso and a mini beignet. (Note that Victor had just had a snack with Jason on his quartiere tour just an hour or two before, down Pietrapiana, as they had stopped in La Loggia dei Albizi not an hour before.)
We walked back through the food festival and goggled a bit more, remarking on a baby, and a coppersmith who was making jewelry on an improvised bench with a small hammer.
Santissima Annunziata was open, and I begged Victor to let me go into it.
No, no, he said. No. 
Please, I begged. Come on – I just bought you a mini birthday cake!

We went in. It felt like a scene from 1690. Mass was in progress in the twilit sanctuary. From the sounds of it they were intoning the prayers of the people in Italian. A bored-sounding priest with a very nasal voice was at the altar in the first shrine to the left, the one full of all manner of iron lamps and lit candles to the Madonna. His congregants sat in the pews facing the entrance of the church.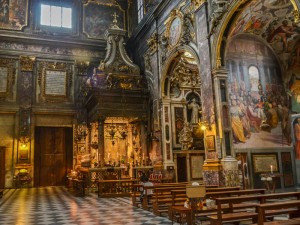 Santissima Annunziata, courtesy: Google Images.
That's the dreamy, almost Muslim shrine on the right, with the iron candelabras and oil lamps.
"Mama, mama! A candle!" Victor wanted to light a candle at a shrine.
At first I demurred, saying I had no more money, then felt guilty (we were, after all, in a church). I gave him a euro, and helped him light and place a candle.
"Who's it for?" I asked.
"For my grandmas," he said. "They they are safe and we love them." I swear he said this unprompted.
We quietly made our way out of the church, turning toward home on Via della Colonna as the lights around Piazza d'Azeglio began to come on.
No plan. No car. An hour of quality time, mamma and Victor. Chatted and walked. Ran into friends, ate some snacks, bought some small things, ogled at stuff, attended 5 minutes of mass, lit a candle. Walked home. Everyone happy.