Snap. A frame.
Snap. A memory.
Snap, snap, snap.
Last week I returned to the US for a week of work in Chapel Hill, at our annual all-hands meeting with Terra Dotta. Jason and I are now in our sophomore year of EU living, which both of us have remarked is a first for us – to have done the heavy lifting and hard work of settling and adjusting, and then getting to build on it rather than dismantle the whole apparatus and head home. I've done that more times than I can count. Jason too. To be in the second year means my perspective lengthens and deepens, and in other ways, flattens out.
My trip from Florence to Raleigh was smooth, the kind of long, international, complicated travel day that, when it actually pulls off without a hitch, makes me feel like laughing maniacally. The maniacal laughter is quickly replaced by a bizarre assumption that "It can always be this easy" in complete contradiction to my jetway feelings of relief and "I cannot believe that it was this easy." This is probably just travel mania talking.
In what ways was it smooth? Let me count them for you:
Easy sunrise departure from FLR
Quick turnaround in Paris CDG
Competent French de-icing despite falling temperatures and precipitation
On-time departure
Nice row mates
No bumps on way to NC
Made many friends in flight and in various airport lounges
Bag arrived in NC
Raleigh customs and immigration amusingly tranquil compared to ORD, LAX, HOU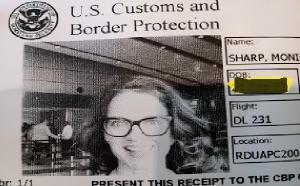 Yayyy! That was sooo easy! I'm laughing!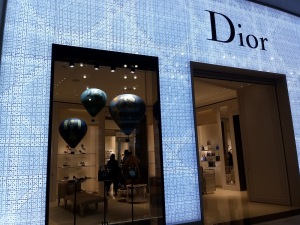 CDG, so civilized. Not that I can afford it.
My week in Chapel Hill was good – good colleagues, good friends, got work done. It was socked in, weather-wise, for most of the week, which meant I was getting barely any sunlight to help my clock reset. This resulted in some wicked jetlag every night except my first. The first night of sleep is often glorious because the travel body is exhausted. Vengeance comes on night two, and beyond. 
I woke up at 3:15 or 3:30 a.m. every day, just wishing for a Carolina henhouse or pigsty to start working on. That is truly a farm hour. I laid in bed, thinking,
now? now?
wondering when sleep might return.
But it never did, and so my mornings actually began before 4 am every day, which made East coast afternoons long indeed. I tried to buck up and rely on my native energy source, which is unique and unpatentable, but without sleep – I am grumpy. Grum-peh. It felt a bit like newborn times again, but without the baby, and being much cleaner this time as I wasn't wearing a t-shirt soaked with souring breastmilk and whimpering as I tried to catch a sleep wave.
We stayed in the Siena Hotel, which comes close to being a little piece of Tuscany right on Franklin Street. Marble everywhere, tasteful black and white photos of the Val d'Orcia, palio flags (all fourteen of them, I counted) in the portico, beautiful rooms. Weirdly, hot chocolate every day in reception instead of just water with lemon, or a tea table. The waiter in the hotel restaurant, of course called Il Palio, repeatedly offered to mail an Italian panettone to me, even after I tried to make clear that I lived in Italy, in Tuscany, where the small pyramid of wrapped and ribboned pannetone originated. Please do not re-export the pannetone to me, I can get a fresh one at home ASAP!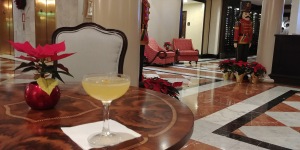 Androne, Siena Hotel
Fatigue aside, here is what I culturally noticed in the US:
People, whoa. So friendly.
Everyone speaks English
Spanish is everywhere! Yes, that adorably accented Italian that is so easy for me to understand. We went to Los Cerritos close to the office, twice, for lunch, and my heart did a little flip listening to the staff talk amongst themselves, making me miss all my old clients at Catholic Charities OKC Immigration Assistance program. Also, much futbol on the enormous TV that featured Mondo Deportivo, subtitulado en castellano. 
WOW big houses
WOW major Christmas light madness, animations and life size Santas, why/how do we do this?
Traffic. This traffic sucks. Why do we all want to be in this traffic all the time in the US? Intersections the size of basketball courts, or bigger.
Sales associates in Walgreen's bordering on obsequious, making me feel suspicious and Italian, like "what do you want why are you talking to me so much in this context"
Wow, these toys in Walgreen's are so inexpensive, I am going to buy a bunch
FOOD. Greek, Mexican, Asian fusion, tastebuds so happy
What is with the ice? Excessive ice in all drinks. Even when I begged for water, no ice, I was passive-aggressively served a giant cup with 80 ice cubes in it. 
WHY is the a/c on in the hotel in December, are they trying to kill us? Is the hot chocolate a survival strategy?
Could not even handle the nonstop news on the lobby TV. Sound was off but still felt affronted by continuous insane news in US.
By Thursday the weather forecast in Raleigh had tanked. Winter mix with sleet, snow, and freezing rain was predicted for Friday afternoon. My flight was not until 6 pm. There was no earlier flight to get on; I was determined to stay on my sweet ticket that had me home to Firenze with one connection in Paris. Some of my colleagues rushed to amend their flights. The forecast changed and changed; now warmer, now colder. I decided to take my chances. I didn't really have an option anyway.
Friday morning was wet, grey, and cold, and as predicted, the rain began to freeze. Then ice pellets, then sleet. My colleague Mike and I agreed to get a taxi to the airport to arrive 4 hours ahead of departure, just as soon as I got a chimichanga lunch special with guacamole and a side of beans and rice at Los Cerritos.
The airport was a zoo. Huge, wet snowflakes zipped heavily down from low clouds. Visibility was low. Mike got checked in quickly, but I was directed to stand in a line marked Special, Special Services. Not kidding, Special Special. Super Special.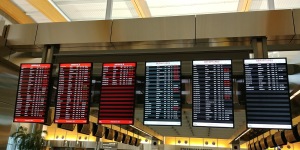 Pain, pain, pain.
I don't want to narrate the ensuing grief here – who needs the retraumatization. I'll bullet.
Major snowstorm in progress from NJ to ATL to Houston. ATL was pretty much shut down, and the ripple effect quickly became tsunami-level.
3 hours to check in at the Special Special Services desk. No managing agent in sight. 
Rebooking passengers were in same line as people who just needed a boarding pass and a bag drop, like me. (Delta website would not allow me to print a boarding pass for an international flight.)
After about 90 minutes of this, I started managing the line by going down and talking to everyone since no Delta employee was anywhere to you know, manage things. "Who's rebooking? Who's printing and dropping? What about these two moms with very little kids, one sick one not but come ON people, let them go up front." 
The mom with the sick baby was a very appreciative Italian woman, so that was good karma.
Super grumpy and annoying older German man gave me a run for my realist/optimist money. How wonderful he was on my same flight. And I saw him in Paris. "Don't you have some other country to get to," I grumbled.
Managed almost uncontrolled crowd situation as Danish backpacker attempted to jump the line we'd all been standing in for 3 hours. An African-American man from Atlanta praised my diplomacy. "That was good," he said, giving me a nod. "About as nice a no as he coulda expected."
I called Delta 1-800 for help and was on hold for an hour. Never talked to anyone, but got the shit marketed out of me with their on-hold messages.
Never saw an agent other than the one I got to see after 3 hours to print my boarding pass.
The snow stopped.
My check-in process took about three minutes (rebooks were taking 30-60 each). As I ran away from Purgatory, fist-bumping the air like Rocky, I yelled "Yay!" then gave an eye roll that might have blinded a lesser eye-roller, and groaned "Gahhh!" with my most annoyed dry gargle. The crowd laughed. For a brief moment I felt like Amy Poehler. Then I remembered I had a flight to catch.
There's Germany, behind me talking and grousing in the security line. I start avoiding eye contact.
30 mins to get through security.
As I got to my gate, I was notified my connection had been cancelled. No word on my rebooking in Paris.
Plane stuffed full of grumpy people.
Clueless flight attendants. ("I have a lot of people not here!" she cried, holding a fistful of vegetarian meal stickers. "Where is everyone?" "In the airport," I snapped. "Oh, in security?" "No," I said. "At the Delta check-in area.")
Seated in 28B between an Indian grad student and a Brahmin princess who made clear she did not love flying in economy
7 hour flight featured 4 hours of heavy chop. Dinner could not be served. Stuff was flying everywhere. No one could sleep.
Lost my headphones.
Upon landing in CDG I am notified that I am rebooked for a new connecting flight … in nine hours.
Kill 9h in CDG. Meet everyone in concourse 2F. 
Get a chair massage and mani to make up for stress in RDU and in-flight. French immersion is fun, especially when project-oriented.
Jason loaded the kids in the car and came to get me at the Florence airport. Eleanor was asleep. Victor was shy and freaked out.
The return trip was the sort of travel that makes me think, travel is the WORST I am never travelling ever AGAIN but damn my nails look good.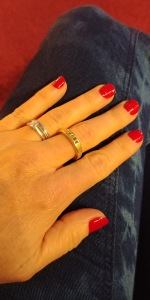 Regular manicure in Paris, so I like to think of this as the vrai French mani.
But that's confusing.
Not sure when I am flying again to the US. I am trying to not think about it.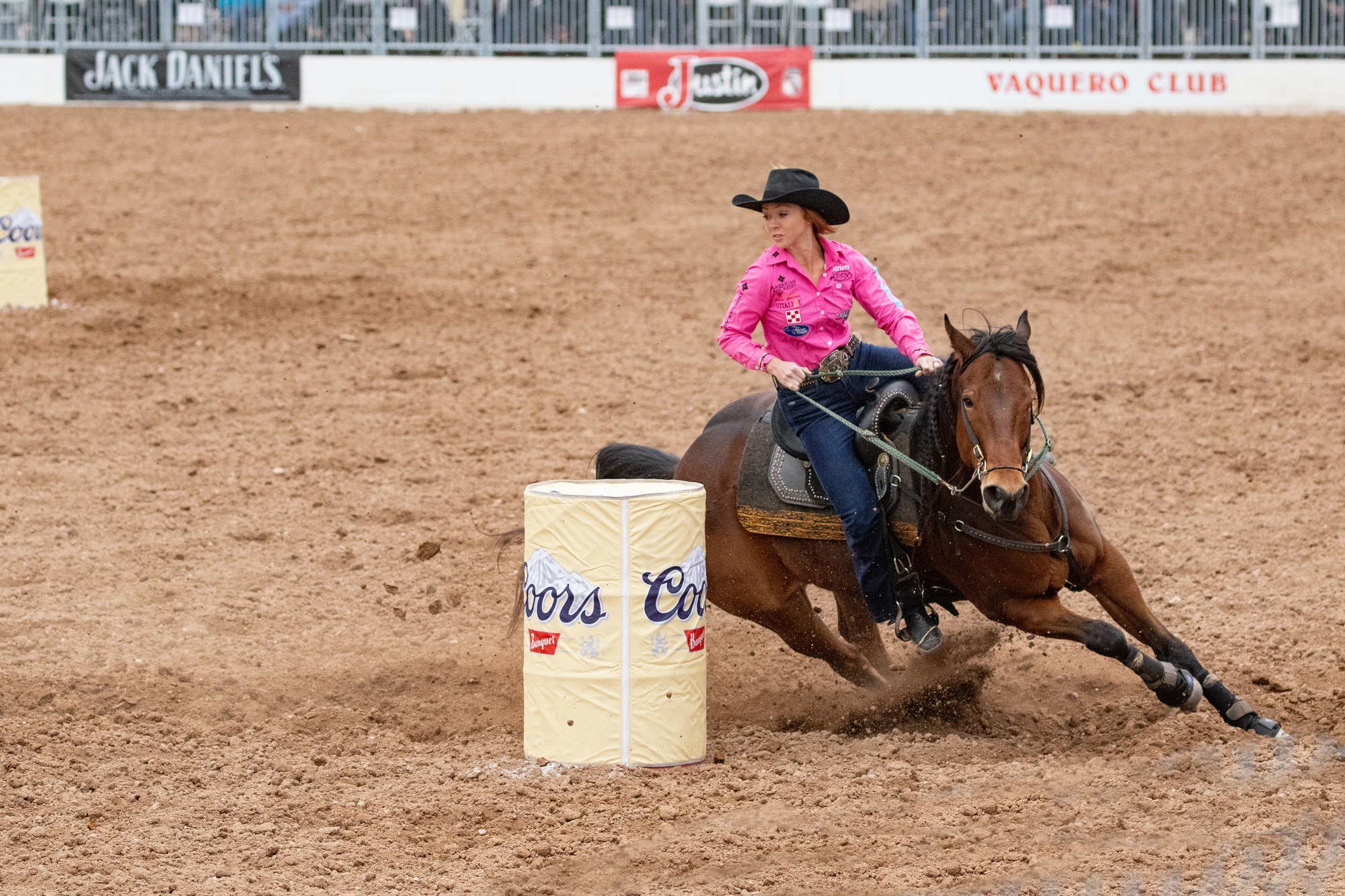 (The women pictured above is most certainly American, and the only person on the planet who really ought to be wearing Wranglers, unless she is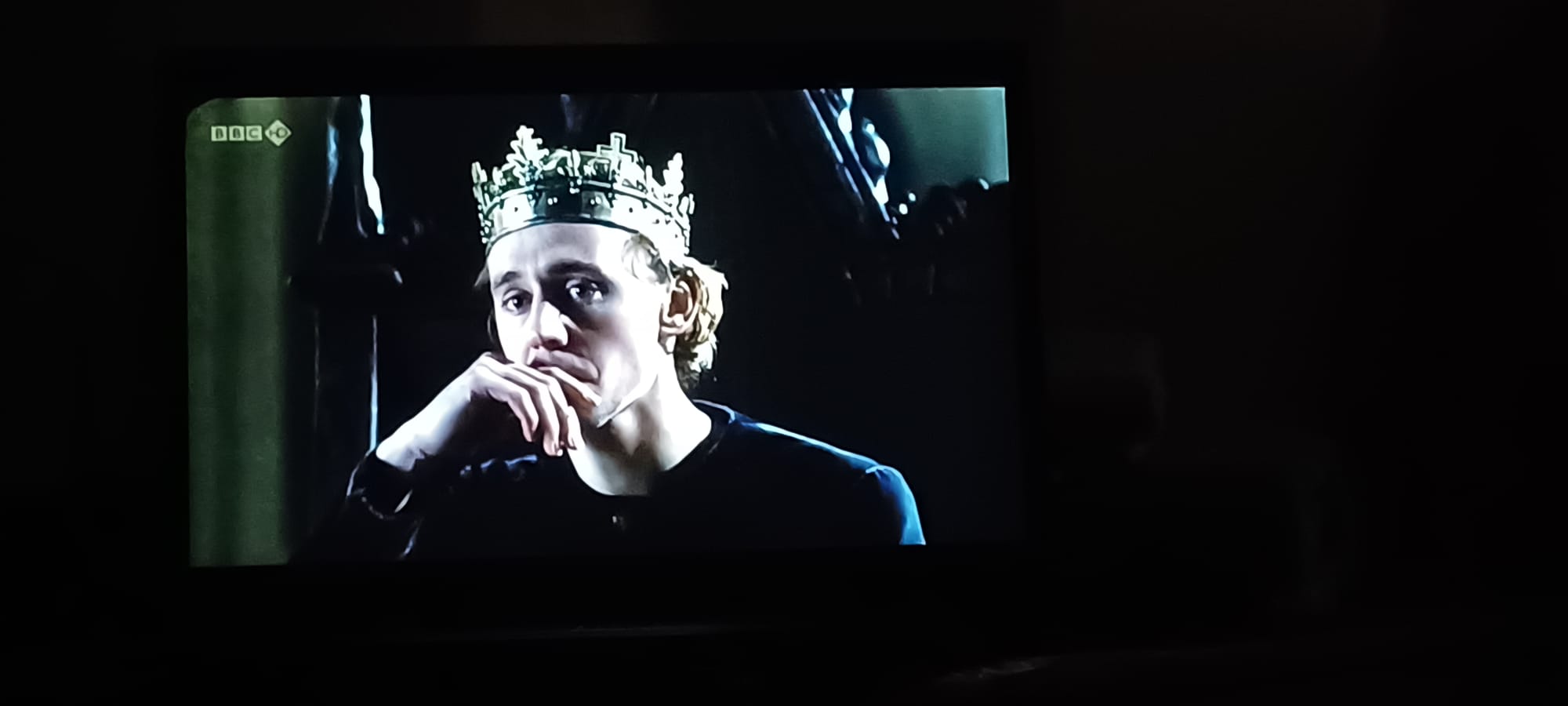 Friends, Romans, lend me your ears! I am almost done with the Shakespeare project! More than eighteen months later and after a few false starts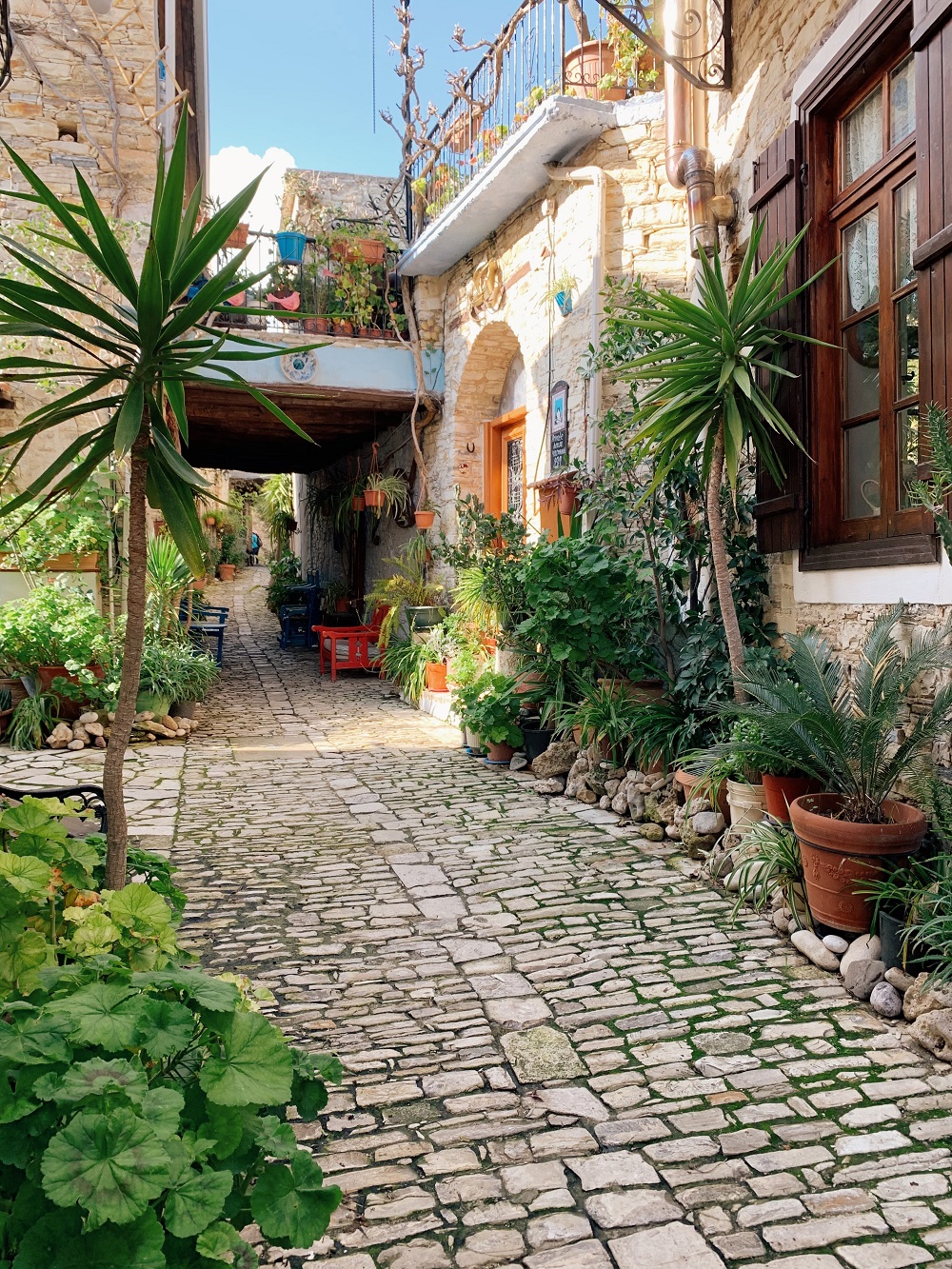 My Shakespeare Project is nearing its final assignments. I've got four more plays to go now that Othello is complete: Coriolanus and King Lear, neither