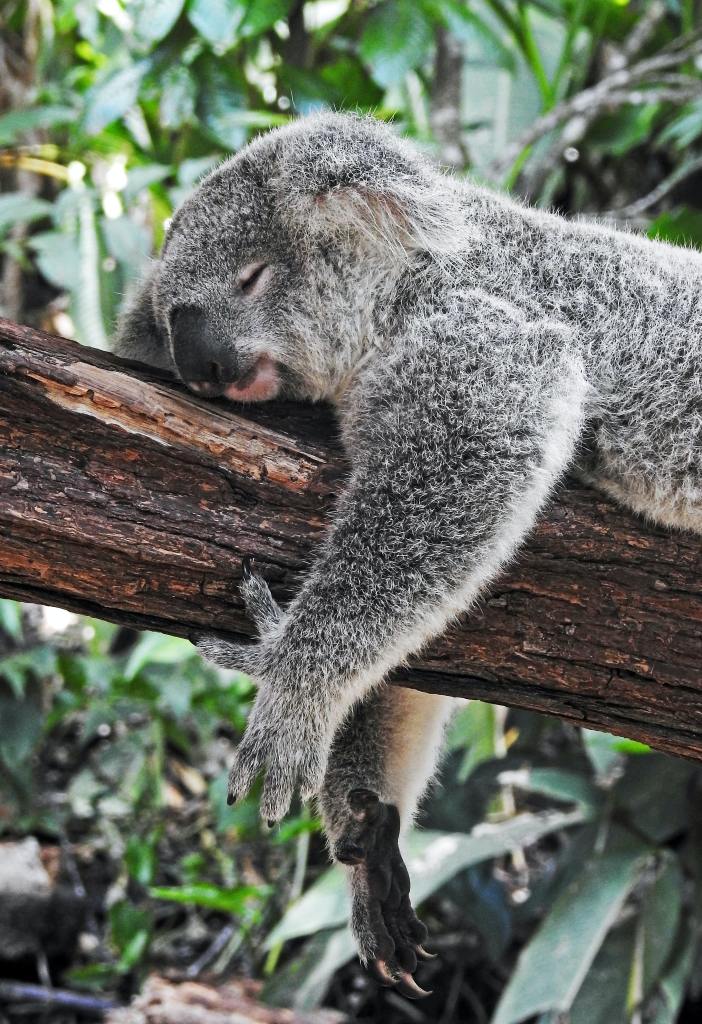 The box is flat and compact. A sleepy koala curls into a tree, where the sunlight illuminates the fur on the back of his neck. The contents slide smoothly, shifting a little.
The flight attendant ("Dana," her metal nametag read) said she'd gotten them from a friend who worked on Qantas and who had recently survived a very bumpy transpacific haul. "Just keep them with you," the Qantas attendant smiled, with a knowing nod. "Picked 'em up in Melbourne. Easy peasy, lemon squeezy, no hangover, no fussy head next day. I promise, you'll like them. I'm never flying these ultra-long-haul flights again without my koala squares."
"You might not have tried it before," the Quarantine Air flight attendant said in a low voice, leaning very slightly into my row of two seats. I was curled against the window, pale and wiping my forehead with the back of my hand. I tried to lean back a little further, but just made myself smaller and flatter against the plastic window. "It's so mild. Who doesn't love a bit of chocolate. Here you go." I sighed and muttered a quick thanks.
I unwrapped the paper band, then the foil, an image of the koala floating in my mind, since Dana had returned to the aft galley to get another box. Great marketing, I thought, popping it in. The chocolate ("GF" was advertised on a miniscule font inside the paper band) was not too sweet, with a sort of sandy texture. I leaned back and let it slowly dissolve in my mouth.
We found Cocoa-Night Sonno Sereno ("Serene Sleep") about a year and a half ago, when Eleanor had to do her mandatory EKG prior to beginning her gymnastics course. A small closet housed the medical clinic of the Farmacia Sant'Ambrogio. As Eleanor was stuck with jellied nodes and wired to the machine, Victor and I perused the shelves of merchandise in the "restricted diet" product area.
"Mamma, a koala!" Victor shouted.
"Hmm, what's this," I murmured, picking up the box. An integratore. A supplement. Passiflower, griffonia, melatonin. I don't normally go in for supplements disguised as food, much less chocolate, which I tend to crave about once every five years.
"Eight euros! It'd better work." I squinted at the back of the box. "Ages twelve and up. It's not candy, Vic – you can't take it."
"It's okay," he shrugged. Again, marketing. So we bought the Cocoa-Night and kind of forgot about it. Sometime last summer, we tried it, and agreed it did taste nice, and seemed to make us extra sleepy. But we kept misplacing the box, because all in all, we were sleeping pretty well. The kids were eight and four, everyone dreaming the night away in their respective nests.
Fast forward eight months. No one is sleeping well, especially not in phase 1 of isolation psychology, nor in phase 2 of depression, nor phase 3 of failing emotional containment. We found the Cocoa-Night on the spice shelf and started burning through those chocolate squares as though they were X and we were at the Oregon Country Fair. Every night a chocolate square.
One day Jason asked me, "What's in those squares? It's nice to not watch the clock between one and five in the morning."
"Mm I'm not sure," I replied. "Melatonin and something else? St. John's Wort? Valerian? Dunno really." I too appreciated how the nights that I took the baby koala to bed with me I stayed asleep until the sun was up the next day, and now the kids are getting dressed and their own breakfast, which is as close to parenting bliss as I have been for years.
Turbulent flights and interrupted meals require some sort of mitigation. I am grateful that we discovered this parapharmaceutical well ahead of time so that we know where to find it in our time of need. We continue our bumpy descent through the cloud layer, and I wonder if we won't stay in the clouds, like some sort of Jungian landspeeder. I think Obi Wan and Yoda would both approve of Cocoa-Night. In fact, I can see the dwarf roshi melting some now over a bain marie in his hut in that swamp. Importantly always to sleep well it is.