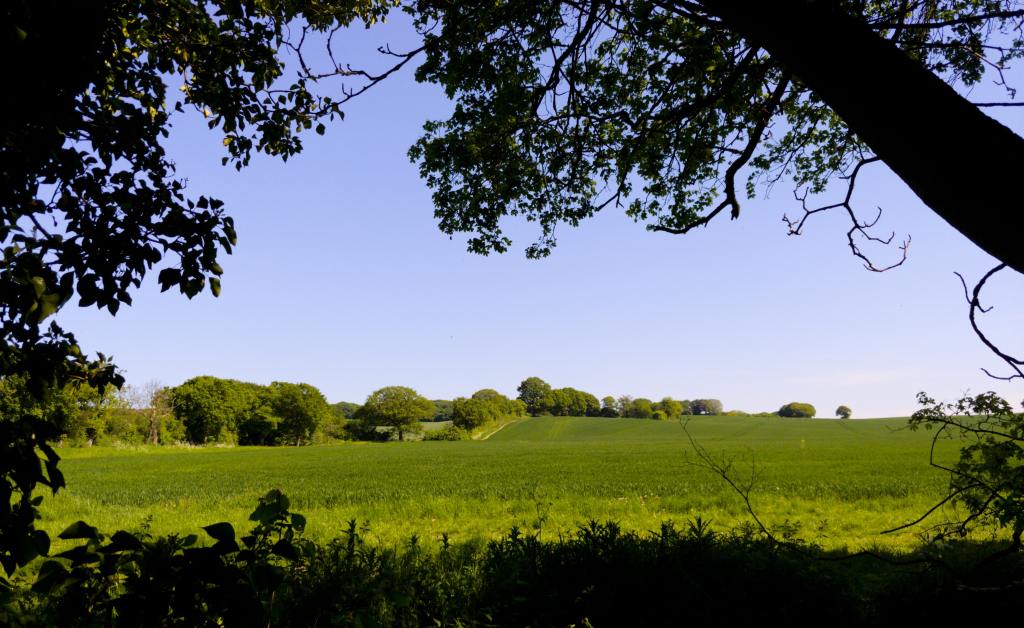 I continue to tie on my trainers and get long walks in on a daily basis, whenever possible. A 5k at a fast trot does wonders for my well-being. I come from a family of walkers. We took walks all the time, mostly in the evening before bed, when I was a child. Now I walk alone, any time of day that it is possible, as Jason or I needs to be at home with the kids, still far too little to be on their own.
Few people had ventured out this morning at nine-thirty. To keep myself company, and I know I am a decade late to this party, I have begun listening to BBC4 Bookclub podcasts on Spotify. What a treasure trove! Today I was joined from the archives by Muriel Spark, regaling an audience with tales of interwar Edinburgh and Miss Jean Brodie, and more recently with Sarah Perry discussing The Serpent of Essex (2016). I confess I have not read either of these novels but am moved to do so and soon, particularly the Spark, which I did not realize was so twined with the Spanish Civil War. I am intrigued by Muriel for her long association with Tuscany, indeed with Florence; she was laid to rest in 2006 in a parish plot in the Val di Chiana.
A few pairs of joggers chugged by unmasked. I walked toward the river on the viale, and made an extra loop around the empty arcades of Libertà for the pleasure of it, just as the Scottish host of Bookclub was grilling a Scotswoman about her experiences at the Gillespie school, upon which Jean Brodie was based.
An Italian man disinterestedly walking a scrubby mutt in front of me high-fived a Rom mother on Piazza Savonarola. He spoke with her a few seconds too long and erased her opportunity to supplicate to me, next in line. Her two young boys with matching enormous eyes sat silently on the stoop, one of them wearing a pair of rubber maid's mules. At the church and monastery of San Francesco on the corner of the piazza an usher in a lime green traffic vest carried a clipboard, monitoring the comings and goings of worshippers under the new rules. The piazza was quiet and full of sunshine, but almost every bench was already taken, mostly by old men dressed in in unseasonable tweed.
I snaked through the blocks until I was almost alongside the train tracks, and followed them up to Campo di Marte. I placed a euro coin atop a pyramid of tissues being politely hawked by an African vendor, both gloved and masked, standing in front of the Conad on Via Massaccio. I noted a beautiful red building across the street with striped teal awning on its top-floor balconies. By this time I was with the voluble Sarah Perry laughing about the serpent of Essex and explaining, to the host's dismay, how fictive characters were nothing more than plot devices, and how she crammed everything she loves, every fact from history, science, and medicine that she found, into this book inspired by the Brontes and Hardy ("and to a lesser extent, Dickens and Eliot.")
A father and a very small son came toward me, the boy on a balance bike, a tiny mask under his chin. His feet pawed uselessly for the pedals, where are the pedals, where are the pedals, he asked. Amore, there are no pedals, the father said through his mask. Sarah Perry was discussing norms of behaviour and how people think that one person's behaviour is abnormal when it is, in fact, a perfectly logical coping response to chaos. I haven't lived in the UK, so all the chippy comments about Essex kind of went past me, but I would like to see their salt marshes and oyster middens dating to Roman times, and wonder what Roman artifact I might dig up from a private vegetable garden in the county. All the internecine English snark about counties and what's a less desirable place to live seem so ephemeral and trivial; I, for my part, am glad to not be weathering another tornado season, and God help me, I never will. I wouldn't mind a giant mythical serpent in the hills, however, keeping the villagers humble.