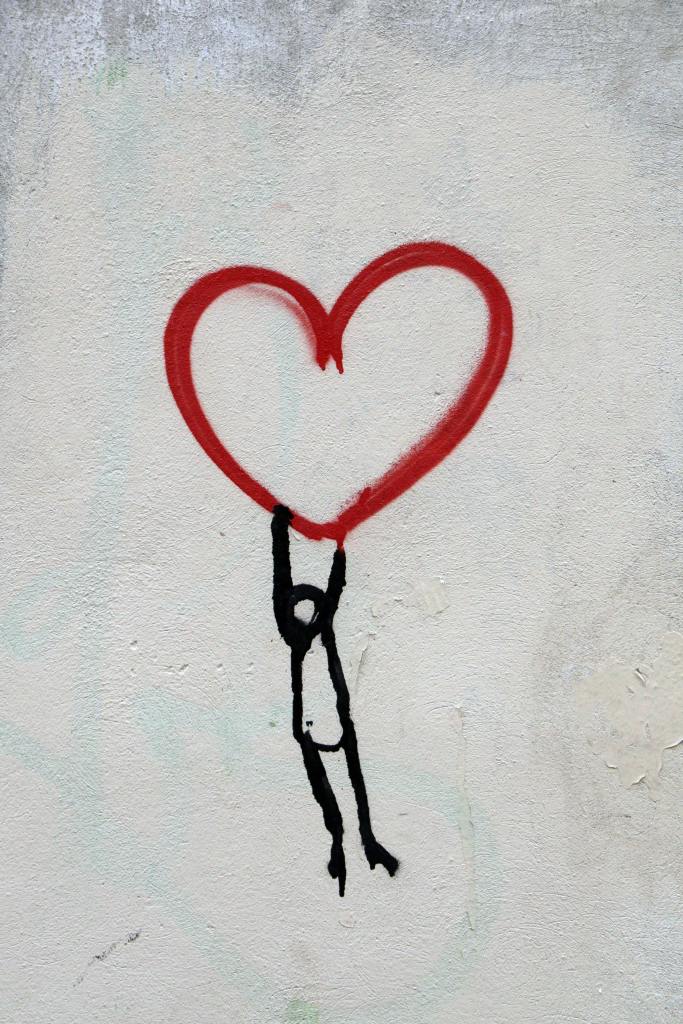 My daily walks around Florence after May 4 ended the month at 120 kilometers total, all around my three main circuits: river, piazze, and hill. How strange to be outside again, to notice not only what is new, but to see with new eyes was before was invisible – what I took for granted.
Italians are wearing the face masks without complaint. Weeks cooped up inside will do that. Whatever it takes to go outside, it will be done. Of course because it is Italy, many masks are fashionable and downright flattering. The fit is tailored; dark colors are favored. A popular version is the Italian flag mask, the fabric blocked out in bright red and green, with the white block covering the mouth. I passed a fit Italian man with his girlfriend and wondered if his patriotism compensated for the insult to his vanity, both trounced by the sheer pleasure of being outdoors, holding his girlfriend's hand. I wondered how many neatly trimmed Italian beards and insouciant whiskers were hidden by the masks.
In the early weeks of my freer walks, I kept seeing lost rosaries. Perhaps, literally a sign from God, or the evidence of anxiety on a walk, rubbing the beads, muttering Our Fathers and Glory Be. An opal rosary rested on the base of a lamp post in the park. Many people looked at it, but no one touched it, no one took it, their magpie curiosity chastened by the spectre of possible cooties. Does a virus live on the smooth surface of opal rosary beads for 72 hours? On our block I almost stepped on a wooden rosary knotted with waxed black twine, surely the comfort of a Franciscan. It looked professional, yet lonely, and well-loved. I picked it up without thinking, charmed by its lack of pretense. It now hangs from my vanity mirror in our bedroom.
The private gardens of private banks explode with blooms behind their iron grilles. Nothing is more Florentine than a private bank. A bank where you must know the secret knock, the secret handshake, before you are even permitted to ask to store your euros among their original art and frescos, their marble floors. I walk by private banks now, all the time, and barely notice, but when we first moved here, my inner Communist was outraged. Private capital, deposited in a private bank, make luxurious and comfortable for private people with loads of private money to enjoy counting their money, putting it in, taking it out, of their hushed account, surrounded by bronze statues of Hermes and Augustus. Somewhere in Mugello, Bicci's father is laughing in his grave.
No private bank with private garden? No problem. A quick call to a local florist and a bouquet can be delivered, anywhere, in a large box, or a huge paper cone. They wheel up in those glorified mini tractors, an Ape with a clever logo painted on each side, ring the doorbell, pause. Sì? a voice calls out. I'll leave it here, the deliveryman replies, and sits in the Ape, calmly, until the door opens, an arm extends, and the bouquet is retracted into the building as though by Inspector Gadget.
The lungarno along the Arno after dinner has been transformed from a tourist melee to the equivalent of some Slovenian or Lithuanian outpost. Just locals stroll along, so far apart that the river is always visible, winking and glinting in the slanting light. I am glad the Arno and I are getting to know one another in this way. I love water: I always have. Drawn to it like a moth to flame. Or like a mosquito to the Arno, which is less flattering but equally true. How astonishing to realize we live mere blocks from the majestic Arno, even as it floats flatly brown after rains, the white man-made cascades foaming and churning as the water rushes over.
How odd this feeling at the bottom of my stomach, crossing the Ponte Vecchio or the Ponte di San Niccolò. What is this impulse, this desire to jump in to the river? Was it exacerbated by weeks of quarantine, in our rooms with no views, our secular cloister? L'appel du vide. The French have a phrase for it, the call of the void, of emptiness. I look around. No one sees me; no one follows me. The Arno swirls and churns her way under each bridge, carrying along twigs and sticks and dirty plastic bottles. What would it mean to hop over the rail, to look down, to jump in, feet first? How deep is the Arno, anyway? On a normal day, I mean, of course; not on a tossing and angry day after rains. The little man continued to jitter deep in my gut. I took a breath and quickly strode to the other side, to land.