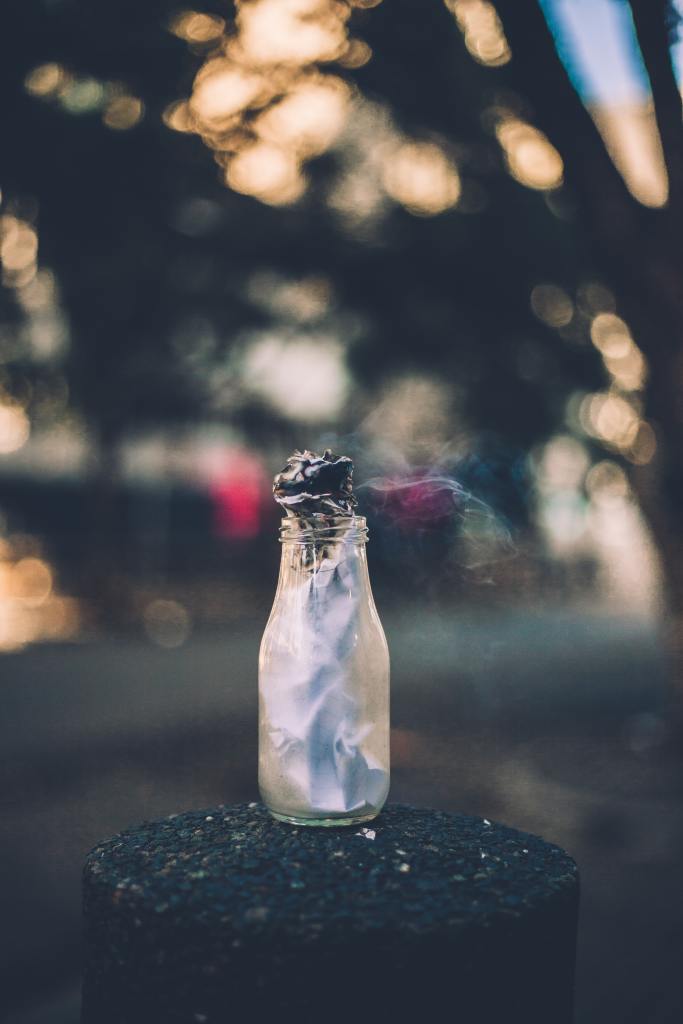 The day was roasting, mid-July in Oklahoma City. I had stepped into a landmark building that featured, perched atop its roof, in fiberglass and opaque white paint, a facsimile of a giant milk bottle. On Twenty-third and Classen, not far from Provénce. The new Super Cao Nguyen was right behind it, with its neon palm trees in the parking lot; we called it Super Cao Expired, because everything in there was past its expiration date.
My hair was very short then. I was sweaty, wearing cotton shorts and a denim shirt, black leather mules. Sweat trickled down my back. An older white woman stood behind the counter.  "Hello," she said. She looked like a grandmother.
I don't even remember what was in the store or why I went in there. It was the first and only time. "Nice stuff you got here," I told her. The stuff really wasn't that nice, a lot of dusty used stuff, like a garage sale inside a closet with a giant milk bottle on top, but she was eyeing me hungrily.
"This beeeyooooolding is a landmark," she announced.
"I know that," I said, straightening. "I grew up here."
This was her cue to trust me, inside and out. Her eyebrow arched. "Them fuckin' foreigners gonna buy it! They're taking over everything! Even the milk bottle!"
I said nothing to refute her. I backed away. I scrambled out of there, back into the suffocating heat, the blinding light. Like I'd done something wrong by being there, or by not responding to her uninvited commiseration.
I wish I had said something like, are you serious? Or, what you said does not make sense to me. Or, no one wants to buy your large fiberglass milk bottle. No one. No one from anywhere wants your milk bottle or anything under it.
I had been too trained by local culture to not talk back. I still regret not having said anything to her.