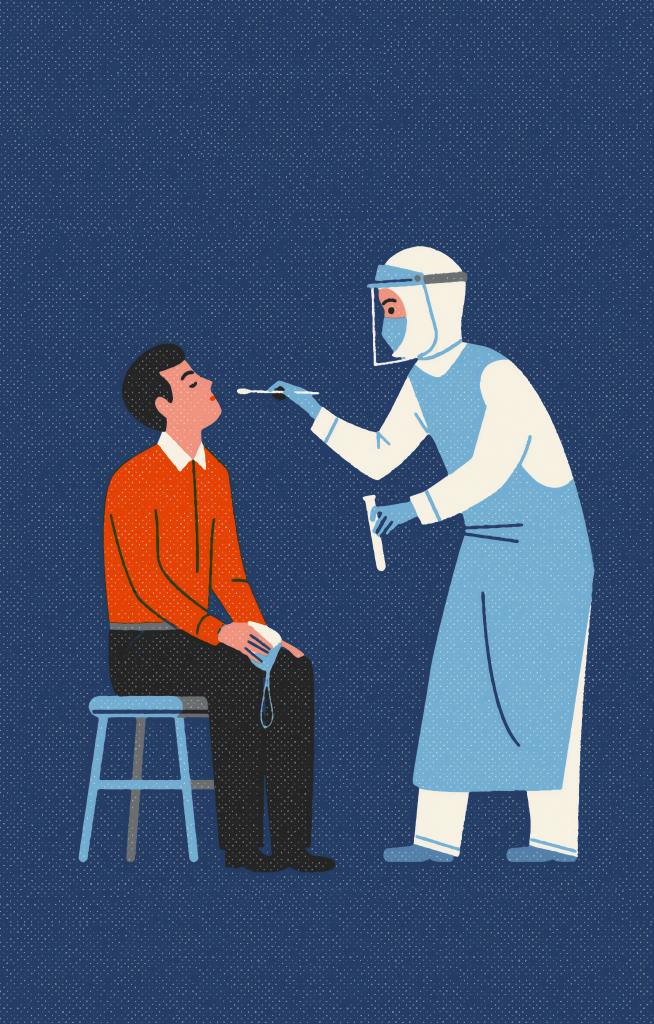 It was going to happen sooner or later. I'm neither neurotic nor avoidant. I just hadn't had a reason to date to get my brain swabbed yet for Covid.
No, I have not been vaccinated yet. Yes, I am on a list to get a shot as soon as it is possible to do so. No, Italy is not lazy, or poor. There are no vaccines right now. It is a supply and demand issue, and the supply is not to be found in the EU at the moment. I feel if I have to explain this any more my head might pop off. Millions of people in Italy would get the vaccine tomorrow were it readily available. It's not. So, in the meantime, we are in a zona rossa (a red zone), with businesses shuttered and faces drawn as the local economy contracts even more severely. I sincerely hope that the world is flooded with various effective and updated Covid vaccine. But until it is, this is the boat we're in. Masks. Social distancing. Closed schools. Cases climbing. Mortality, not great. Case positive reports.
And so, around March 23, Eleanor had had a cold for a week, then Victor, then Jason, then me. Since I had babies any cold immediately turns into a sinus infection. I think the smushy bones of pregnancy rearranged my sinuses. I battled the crud for a weekend, then reached for an unopened box of Zithromax (three tablets) that we had in the cabinet. My face stopped hurting, but I still had a headache for a week, and then a little cough crept in. It is the kind of cough that sounds like the mmmf a dog makes when he's taking a nap and hears the first crunch of a distant mail truck as it makes the turn onto a gravel road. Calmly sitting, Mmmf mmmf. Reading for an hour. Mmmf mmmf.
Shouldn't you get a tampone? Jason asked me late last week, his brow furrowed, as my canine vocalizations had gone on more than a week. I still cringe because the Italian for test swab (tampone) calls to mind Tampax.
I am fine! I protested. This is a cough that signals the tail end of a sinus infection. This happens. It could go for nine weeks.
It is also a symptom …. he said.
I know that, I responded, growing snappish. We all know that a cough is a symptom. Victor has a cough too.
Maybe you should both go get a tampone.
This is where the discussion remained all weekend, until I learned at church on Sunday that a parishioner had tested positive a few days before, along with their family. I had seen this person at Good Friday service. I spoke with this person face to face, with masks on and in front of an open door, but still. I talked to an increasingly annoyed Jason about it at lunch. He begged me to stop talking and to just take care of it. So, by late that evening, after some proactive messages to savvy locals, I had found and made an appointment online at a private clinic for 7:05 AM. I paid the 40 euros online. I printed my receipt and confirmed where the lab was located. Fortunately my daily walks in town have contributed to a finely tuned urban orientation in Florence. I'd ride my bike there and be home in time to get the kids to school. Right? Of course.
The morning was dark and soaked. Rain pounded our skylights all night long. I was up at 11 PM, 3 AM (whimpering Eleanor), 5:15 AM (overnight tooth loss, Victor). I made my tea and suited up for a spin in the rain. I got to the lab easily enough, greeted immediately by two smiling (!) receptionists, who took my tessera sanitaria from me and confirmed I'd paid online. (I don't know why they needed that since it was a private lab, but whatever.) They ushered me into a small room when a murse in a bunny suit awaited me with a foot-long Q-tip. He was efficient even as he counted to five while the cotton swab brushed my frontal lobe. I suddenly understood how knights and knaves who took a sword in the nose ended up with strange injuries and prodigious recoveries.
Fatto, the murse smiled behind all his PPE, all done.
A few minutes later he called me back to show me the negative result on the stick that looked a lot like a pregnancy test. Just one line, he observed cheerfully. Not positive! Moments later the reception desk had my receipt and results for me. I rode my bike home, a drowned rat, but not infected with Covid. My heart lighter. I changed clothes and took the kids to school.
Now that I know how easy it is to do, I am telling everyone. No one can believe how fast it was. Instant results!
When I got home I had an email from my new medico di base (PCP) with a prescription for a public tampone. I responded with my negative result and a thank you. Also good to know my medico di base is fast on the email. The idea of a "public tampon" still makes me giggle. I suppose I feel like I can giggle since I did not pick up Covid at a voluntary event.
Mmmf mmmf. Still waiting for that mail truck though.