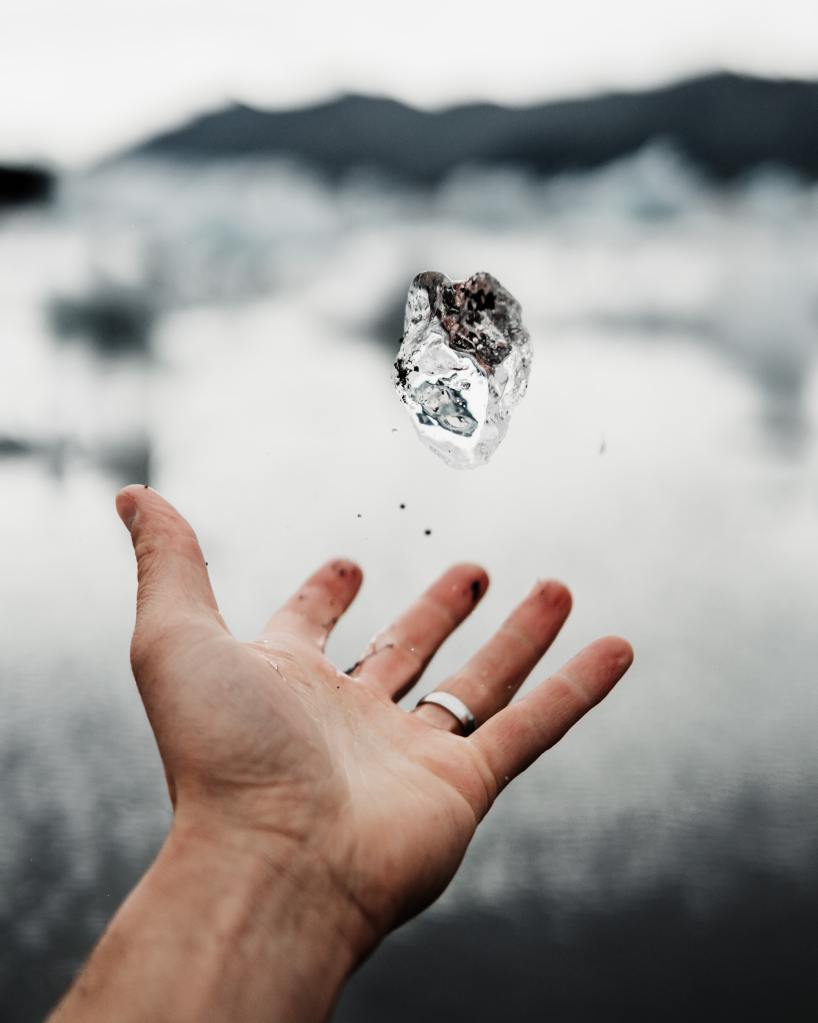 The morning of July 31 was our third day of a family vacation. Chased out of Florence by the midsummer heat, we were staying at a small albergo in Pescia, Tuscany, an unlikely waystation on our way to the French Alps for our annual sojourn at high elevation. Indeed our local friends raised their eyebrows at the thought. It is a bit like getting a head start on your drive from Seattle to San Francisco by staying in Olympia. But this albergo boasted a magnificent pool. That morning I was wearing my diamond solitaire, as was my custom. I rarely removed it. I swam in the pool. I applied sunblock to both myself and my children. I sketched, and wrote in my journal. I read a book.
We left in the mid-morning in our car – my husband driving, and our two children in the back seat. I was wearing cutoffs and a knit t-shirt. Our destination was just across the French border, in the province of Savoie. It was a sunny day with heavy traffic on the autostrada, so we planned to minimize our stops. However, it was not possible to drive stright through from Tuscany to France with young children. Around midday we stopped at a gas station in Liguria. I took Victor into the gas station to use the restroom.
We used the family restroom and washed and dried our hands. Once back outside, we ate our sandwiches next to the car because the area was so busy. When we finished, we brushed the crumbs from our clothes and got back in the car to continue our journey on the autostrada. Not long after we left, I looked down at my hand and saw that the solitaire from my engagement ring was missing. I panicked. I started searching the car, in my seat, on the floorboard. My heart sank as I realized it may have popped out in the rest stop bathroom. That evening, after we arrived at our hotel in France, I checked carefully in every bag that had been behind the seat, especially the snack bag we had prepared for the children. Perhaps the diamond popped out when I was getting a snack for the kids. But we did not find the diamond anywhere.
As soon as we got settled in the new hotel in La Rosière I reported the loss to my insurance. I continued to look for the lost diamond in the car without luck. It was not in a pocket of my cutoff shorts either. The insurance company requested proof of its purchase and an appraiser's report. But since our move to Italy in 2016, almost all of our documents from the Time Before have been located in secure storage in a unit in Spokane, WA. It was about 0.4 carat, highly graded for quality, in an Asscher cut. We paid retail a little less than one thousand dollars for it when it was purchased online. It was a big deal for us then.
The solitaire was my one piece of fine jewelry, purchased for me by Jason, then my fiancé, in 2004. We shopped online in the caveman days of the internet, and narrowed it down to three choices. Jason said he'd pick the one he liked best.
It's just a symbol, Jason cooed. Try to calm down. Looks like it's time for you to find a new ring. But I was devastated. I am a very sentimental person, and even small items that carry no real value mean the world to me for the memories and energy that attaches to them. I am far better than I used to be (reforming packrat) but still. The engagement ring. It felt like a huge loss to me. I was sad for days in France. Even when the insurance representative urged me to not worry about it, to not let it ruin my holiday. I sat on the balcony and read Stendhal. I put the empty ring in a safe place. I thought about everything that ring had seen, every work desk, ever hospital bed, every baby diaper and meal I prepared.
In 2004, Jason kept the ring hidden from me on a very long road trip, from Norman to Philadelphia to Folly Beach, South Carolina, where we were engaged on the evening of Epiphany, 2005 – just a little over a year after we met. When he pulled out the box at sunset we both dissolved in nervous giggles. He placed the ring on my finger, and there it remained, through thick and thin, until July 31, 2021.
In retrospect I might have taken it off more frequently, perhaps been more careful with it when bathing, swimming, or showering, or slathering children with sunblock or my legs with lotion. But I didn't, and with the passing of time one or more of the prongs weakened and broke, making the ring look like a crone's toothless gap. I suspect no one even realized it was a diamond at that gas station in Liguria, if it was ever even noticed, which I also very much doubt. A clear bit like that may have seemed as inconsequential as a tiny block of broken tempered glass.
What happened next? There is more to this story. Post to follow.