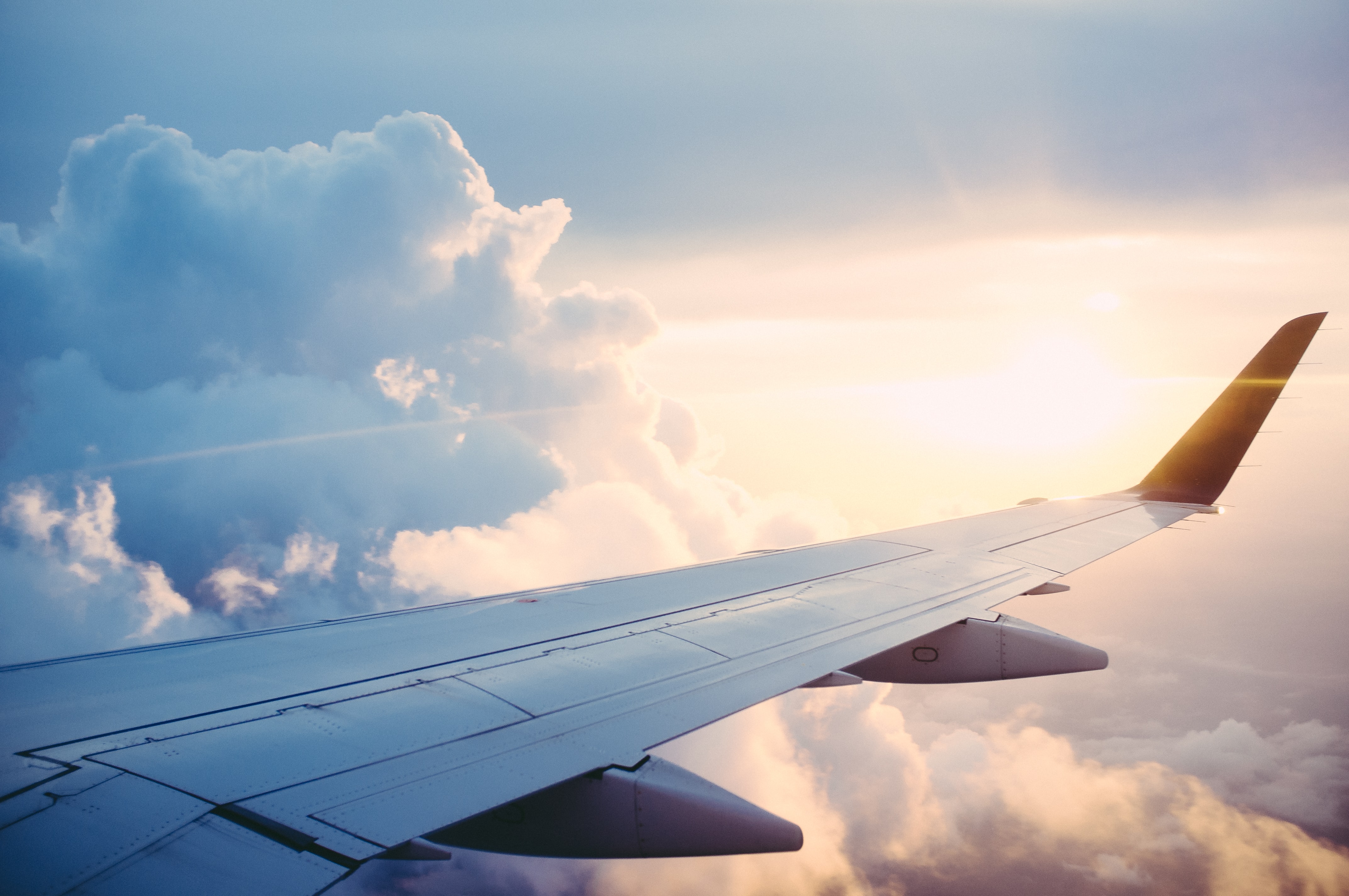 We flew back to the US from Italy this week. I say this week because it did indeed feel like a round-the-world ticket. A friend messaged me in surprise, You're not there yet?! Sigh, no, here's why.
We drove to Milan and spent the night there in an anonymous Novotel. We left our car in their parking lot and flew out from Milan, to Paris, to Seattle on Air France, our family of four in a row of four, a parent at each aisle with the two kids in the middle. I'm telling you, if you need to take a long flight, fly with Eleanor Houston, age seven and weighing about forty-five pounds, because you can put up your armrest and enjoy a comfortable quasi–divanetto. (She is also extremely courteous travel company.) The plane was packed, every seat taken, and some American behind us and to my right made a huge fuss about their incompatibility to fly from Paris to Seattle adjacent to one another. The tattooed middle-aged man and his much young girlfriend, clad in tight white knit, insisted the people behind them were kicking their seat. The alleged kickers said they were doing no such thing as they wrestled a well-muscled, pajama-clad toddler with a tuft of blonde hair. The toddler's grandparents were behind our seats. The French flight attendant brokered a seat switch with the deftness of an international diplomat, placing the grandparents in front of their rambunctious grandson and his parents, and offering Tattoo and White Knit some free wine for their troubles, which they immediately accepted, and proceeded to kick and bump our seats for the duration of the nine-hour flight.
Just one checked bag made it – good thing we only checked two, never mind that we paid a handsome fee for the privilege, since all the really expensive, hard-to-replace items were in the parents' clamshell suitcase. We spent a night after the flight in metropolitan Tukwila, a stone's throw from Sea-Tac where we all got in the pool and hot tub for a total of approximately three hours over two days. I am a fan of the post-arrival Japanese hot soak but the hot tub in particular was so chlorinated that it smelled like a flea dip. This was probably not a bad thing, given that less than a third of the passengers on our long flight were flying unmasked, despite the fact that the airline placed a brand-new mask in every seat and asked people to please wear one. The forces of reason have understandably surrendered to the forces of tantrums. We all stayed masked and did not regret it. I just don't get why this is such a big deal.
The day after wheels-down in Seattle, my parents drove from Port Angeles to meet us, happily delivering a car for Jason and me to use. They ushered the kids into their Sierra minivan with leather recliners and dual sliding doors, my mom demonstrating the Snack Kit and recliner function, draping them each in an afghan she crocheted. Indigenous royal children were never so carefully handled as were our expatriate minor nobility, late of Italy. The van slid away onto I-5. Jason and I waved goodbye but they didn't see us.
We packed our (not lost) suitcase and deposited it in the red Matrix (not kidding – so meta) and I, with my valid Washington state driver's license, was delighted to navigate the HOV lane on I-405 and merge onto I-90 east, past my old T-Mobile office, past the exits for 148th and S.E. Newport Way and the Mormon temple, past the "new" exit for Lakemont Boulevard (now twenty years old), past Lake Sammamish and the exits for downtown Issaquah. The notch in the Cascades was stuffed with clouds that day, so the prized peekaboo view of Mt. Rainier was hidden. Up, up and over the pass until we were out of range for KEXP, and good grief, was I happy to be driving. (I am still not licensed to drive in Italy, long story for a later post.) The sky was blue, the grass green, and the interstate was packed with traffic. Past Cle Elum and Rosslyn and Ellensburg (Subway and local culture), dipping into the river valley to cross the Columbia, which startled with its blue width and magnificence while puzzled over the apparent county bridge ownership – the north half was pristine, the south half just slightly better than dangerous. We scanned the radio stations, much Bible, faux InfoWars, "January 6th political prisoners," conspiracy content galore about Disney and Chinese communist ownership, finally landing on the BBC, perhaps broadcast from Moses Lake, to bring us up to speed on the war in Ukraine and the economic collapse in Lebanon. The rural poverty along the interstate was astonishing. We stopped again for Starbucks cold brew and Reeses Peanut Butter Cups for the driver (still me) and I brought us into Spokane around 4 in the afternoon. Good time, great air conditioning, the Matrix humming like finely-tuned alt reality. The urban poverty near our off-ramp was astonishing. We parked on campus and picked up the keys for our guest accommodation, very generously offered by Gonzaga, and which we already knew from having stayed here in this very house for nine weeks in 2016 as we waited for the Italian consulate of San Francisco to issue our visas.
Spokane is much warmer than west of the mountains, but nothing like Florence, where the heat continues to burn through all crops and everyone's patience. The nights here are about 14C/58F, and we open the windows to gulp the fresh air whose fragrance is far sweeter than the window units in this house.
My Italian cell phone messaged me to welcome me to coverage in America, but it's not working so I'm on Wi-Fi for the foreseeable future.
We went to the post office to collect our PO box mail. Jason got a talking-to by the postal worker who became much calmer when Jason said the reason we haven't been checking our PO box as regularly as our contract stipulates we must because he work for Gonzaga (immediate shift toward the positive) and is employed in Italy for the good Jesuits (how he has a new best friend in USPS). While Jason managed the situation I sifted through the remaining unrecycled mail and found a jury summons. For me. To the PO box. My afternoon yesterday was taken up with providing evidence as to why I cannot serve on a Spokane jury later this month. And tracking our lost suitcase. Which now seems to have left Paris CDG after a two-day connection.
I went to Walgreen's this morning to stock up on our wish list and came home with a sack full of first aid, over the counter medicine, and dental care. Things cost a lot. Store shelves seem empty. People seem stressed, and a great many people in Spokane seem to be presently experiencing a physical health crisis, mental health crisis, or both.
Still, it feels good to be back here, to check in, see how the old place is faring. For some reason now I feel I have forgotten a dozen or more anecdotes related to my reverse culture shock here. Suffice it to say, and I have already said this to my husband, that I am grateful that our home base in the US is here in Washington state. The evergreens and night air are a balm to my far-flung spirit.