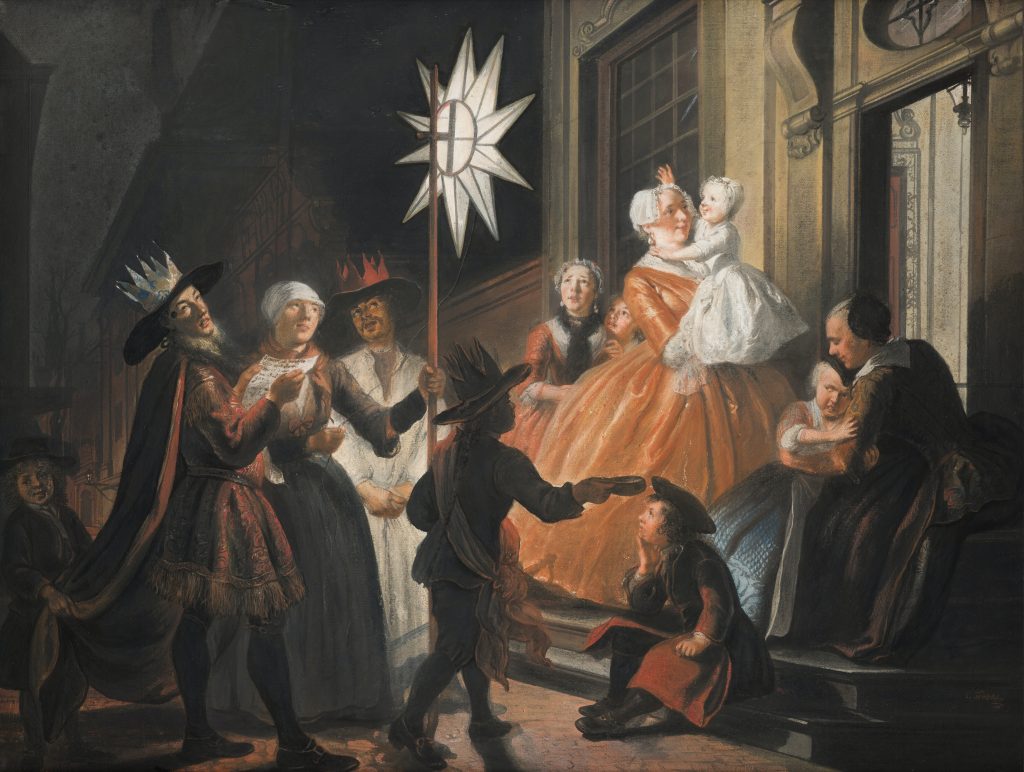 In the traditional twelve days of Christmas (you know the song), they're not singing about December first, or the day you put up your Christmas tree (which, I recently learned, goes up in Hungary for a special engagement of one day only – Christmas day!).
The first day of Christmas is in fact Christmas Day, and the season lasts for twelve days and twelve nights, ending on Epiphany, which is tomorrow, January 6. Epiphany is the traditional commemoration of the mythical three wise men reaching the manger where the most inconsequential mythical baby lay who would change a great part of the world. Thanks to my recent binge watching of the Tudor Monastery Farm and Stuart Farm (all episodes available for free on YouTube), I am now well apprised of the twelve-day traditional feast in which our forebears would take their break from the agricultural year to feast after the Advent Fast (did you know that Advent, like Lent, used to be a fast of dietary privation of meat, cheese, and eggs? In preparation, no doubt, for the twelve nights of firelit feasts to come, laid out on the trestle table underneath the kissing bough.)
The twelve dinners were magnificent, well-planned (thanks to all that fasting) and much anticipated (again, thanks to all that fasting), and none more so than the final dinner of Twelfth Night, on January 5. A version of the Cajun King Cake was baked and offered, containing a hidden bean or heat-proof token in the batter, and the lucky recipient of the piece containing the token became, for a night, the Lord of Misrule. (Nod to Falstaff.) After the Lord of Misrule was crowned, rules turned round and, as far as I can tell, the trestle table turned into a giant drinking game. Probably something like a kissing booth too, what with that giant Kissing Bough hanging overhead. I like to wonder how many matches were made during Yuletide, between days off from labor and all the Christmas ale, including a draught called lamb's wool, a concoction of new ale and slices of fresh apple left on a hearth to heat prior to quaffing. Tudor farmers must have been happy when Epiphany fell on a Friday, as it does this year, giving them an extra weekend before returning to their regularly scheduled chores on Plow Monday and St. Distaff's Day. (Note, it's an invented saint; a distaff is the pole that carded wool is wrapped on in preparation for spinning it into yarn. O those humorous Tudors!)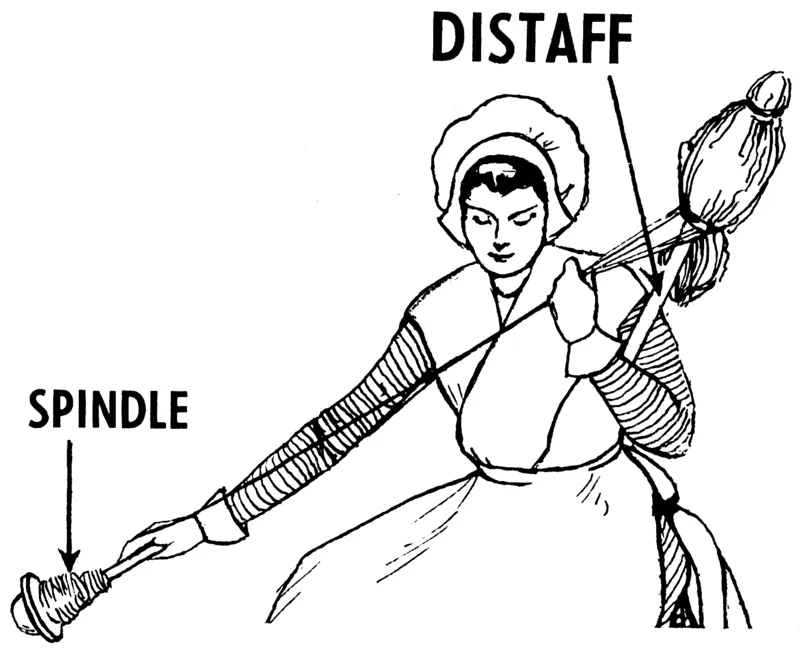 Those with great resources could hire players for their dining entertainment, such as – for example – Shakespeare and the Lord Chamberlain's men. Bringing me to my Shakespeare Play of the Week! Twelfth Night, of course, coinciding with the actual Twelfth Night on the calendar. Three years ago, when the Shakespeare project was in its most nascent phase, I watched a Twelfth Night production starring Joan Plowright, the wife of Sir Lawrence Olivier, perhaps the most overblown Richard III I have ever seen. Joan was good as the twin brother and sister. She actually looked a lot like the mom of a high school boyfriend, but that wasn't as distracting as the Camelot-era production values. Three years ago here in Italy with my little mini projects the start of the pandemic was just six weeks away. I remember seeing the news of the Chinese lock-down on January 23. Little did I know what solitary lock-down activities I would find for myself that spring in Florence. I wrote every single day, sometimes twice a day, and the traffic on my site grew exponentially as links were posted and reposted, strangers emailed and commented to ask me if I really thought it was going as far as America? Everyone seemed to lose their minds, some a little, some a lot, some for good, some for aught. This is why, three years later, I felt it was the perfect time to revisit Twelfth Night as I resume the 2023 Shakespeare Project to finish my viewing, reading, and comments. Twelfth Night is a psychological study in sanity and disguise, hope and recuperation, bad behavior and just desserts.
Fortunately, this time around I was able to locate a more recent production – but not too much more recent – the 1998 stage production at the Lincoln Center in New York, starring Helen Hunt as Viola/Cesario, one supersexy Paul Rudd as Count Orsino, and Kyra Sedgewick as Countess Olivia. What was in the water in 1998? The staging was faux-Orientalist, Paul was shirtless most of the time and bathing in a pool full of floating lotus flowers while wearing enormous pieces of costume jewelry. Kyra looked like Titania in a gown that appeared wet even when it wasn't and had a distractingly glittery gem glued into her navel. Helen looked like Helen with some Meryl Streep added. The live music from the stage featured sitar and flute. I felt like Madonna might have made a cameo any minute as a lady-in-waiting to Countess Olivia, knowingly humming "Ray of Light," but alas it never happened.
Twelfth Night features some stalwart Shakespeare tropes: shipwreck to start, nobles dressed as peasants and assuming a lowlier station (Viola), women dressed as men (Viola), concealed love, confused love, and a band of drunkards making mischief in a cantina. We also get one Grey Poupon guy in Twelfth Night in the form of Malvolio, steward to Countess Olivia, who gets his comeuppance in a complicated subplot of misdirected love, hope, and extravagant costume. Who's stuffy now, Malviolio! Even now the mention of yellow hose and red garters makes me laugh. Everyone in the play ends up happy except Malvolio, who is left alone sulking on stage. All this is neatly tied up in the character of Feste, the fool, who appears on stage to mock, sing, explain, cajole, console – the ruling Lord of Misrule on this stage. He mocks, he speaks truth, he presses, he urges. The characters are drawn in large part from the Italian commedia dell'arte, which Shakespeare would have known; the contours of this plot in particular are borrowed from Terence's Roman comedy, The Eunuch, said to be the bard's favorite play from grammar school.
Never mind that I found myself asking how in the world Viola and her twin brother Sebastian could speak fluent Ilyrian, being blown so far off course in their ship at the start of the story, each one assuming the other was dead, and each making their way in a foreign country. A rough start to a sojourn abroad! Nor how Viola ingratiated herself so quickly with Count Orsino with nothing more than the refined manners of a crypto-aristocrat. Nor how Count Orsino and Countess Olivia, so clearly cut out for one another, came to fall in love with Viola and Sebastian and marry them. Leave these considerations aside for a moment and consider the deeper Jungian themes in this story.
For when Shakespeare presents twins, he does not mean actual twins. He's playing with identity. What if you are X, and they think you're Y? What if you're Y dressed up as Z? Can you change who you are, change your country, and still speak truths? How can you bring yourself back to yourself and knit together whole the two sundered twins of your spirit, marrying them each to their own heart's desire?
What of the two women, Olivia and Viola, the names close to anagrammatic? Are they interchangeable – could they be? One loves Orsino; the other loves his "page." Orsino believes he loves the countess, but in his secret heart he's fallen in love with Viola in men's clothing.
Olivia: You might do much. / What is your parentage?
Viola: Above my fortunes, yet my state is well. – I am a gentleman.
In this Twelfth Night tale, we are urged to be more flexible and to take ourselves less seriously – as do the jolly drinkers Sir Toby Belch and Sir Andrew Aguecheek, as the Tudors themselves may have done, below the kissing bough and with the Lord of Misrule capering about the dinner table. Be late to the party of unpretentiousness and finish like Malvolio, imprisoned and mocked, disillusioned and lonely. In a century when social mobility was an unknown concept, the chance to turn the tables became every farmer's pipe dream – hence the Lord of Misrule, the Boy Bishops, and the rest. For a more complete dissection of the play and its prescient themes of gender, identity, and power, see this analysis by Catherine Belsey.
I just received an email from someone who apologized for wishing me a happy new year so late! on January 5! I laughed. I am glad that Yuletide no longer lasts until Candlemas on February 2, but I am also the person who will wish people Happy New Year until at least January 21 or 31. We keep the twelve days of Christmas, more or less, in Italy, as the holiday season lasts until January 6.
I'm off to buy Befana gifts to put out tonight for the kids, because in Italy, Santa's crazy sister comes tonight in broken shoes with treats and admonitions for children, and she is known to enjoy a midnight tipple. The female counterpart of the Lord of Misrule – the Lady of Chaos. (Befana is a child's mangled pronunciation of Epifania, and I'd never heard of it prior to 2004, when an astonished amica calabrese in Oklahoma attempted to explain the concept to me.)
May your Twelfth Night this eve be filled with love and song, jest and forgiveness. And happy new year to one and all – may wise men and women bear you gifts all year long.