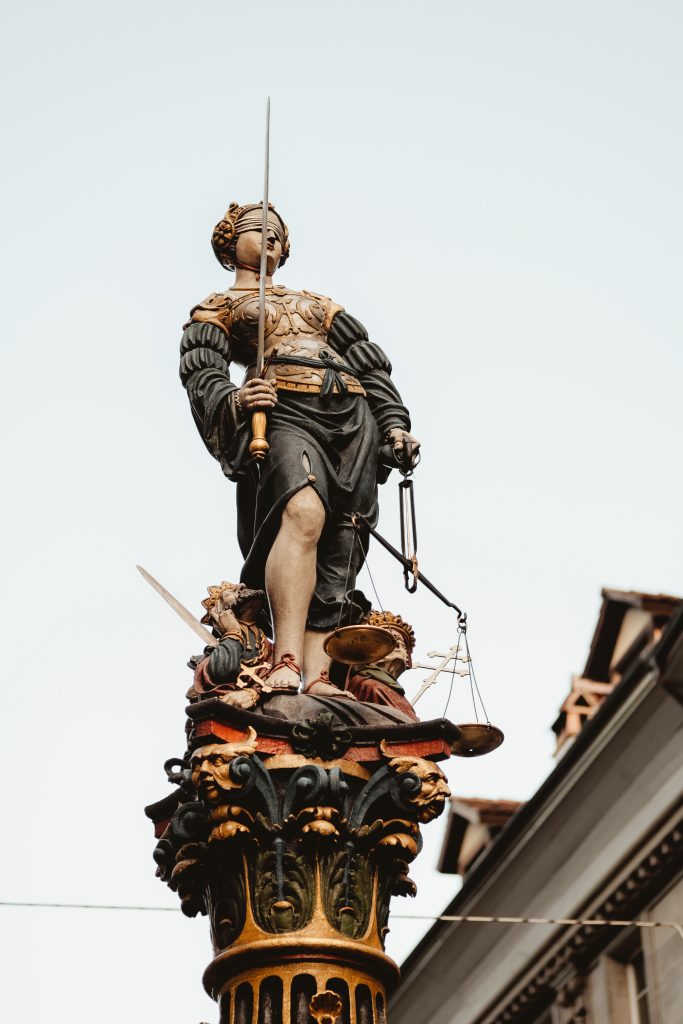 Look, th' unfolding star calls up the
shepherd. Put not yourself into amazement how
these things should be. All difficulties are but easy
when they are known.
Duke, Measure for Measure, Act IV Sc 3
Measure for Measure is a lesser-known play, and one I'd never before read or seen. It is on the ascendant, it is said, in the past fifty years, due to the feminist rise and struggle. Art imitates life. The Weinstein brothers would never make this now, nor could they, were they to tell the story straight. In this century the women must receive their shrift or the play's not staged.
Written in 1603 and 1604, at the dawn of the Stuart monarchy (Queen Bess having passed on to her great reward in 1603, and James I being made king), this play comes to us from Shakespeare's latter career, when perhaps he felt compelled to apply his dramatic skills to meatier problems than the carousing of young lords and their irresistible ladies. Just after this play came out immediately followed his heavy hitters, Othello (perhaps written in tandem with Measure for Measure), Hamlet, and King Lear. It's also the only play whose title is a biblical illusion, taking from Matthew 7:2, "For in the same way you judge others, you will be judged, and with the measure you use, it will be measured to you."
The plot of Measure for Measure centers on the Duke of Vienna, who decides to take a leave of absence and entrusts the city to the care of his deputy, Angelo. Angelo is a strict, moralistic figure who decides to enforce the city's laws against sexual immorality with renewed vigor. However, when a young novitiate named Isabella pleads for mercy on behalf of her condemned brother, Angelo becomes infatuated with her and offers to free her brother in exchange for sexual favors. Gross, right? Also, because it rings so true. Modern productions really play this up. Who'll believe this maid over a powerful appointed official? Say what you can, my false o'erweighs your true. (Angelo, Act II Sc. 4) The play is also notable for its portrayal of strong female characters, including Isabella, who stands up to Angelo and refuses to compromise her principles, even in the face of great danger.
Who metes out justice? How quickly does power corrupt, or do only the corrupt seek power? These are durable questions. The Duke, Lucio, Angelo all have freedom to assume alternative identities and to inflict themselves and their machinations on others. Why are the Duke and Angelo playing with people? Is power so whimsical? The provost and Escalus provide damage but have no real power as middlemen – and yet they use this margin to its best moral advantage. What's in it for Lucio? Why is he friends with Claudio?
Mistress Welldone resembles Mistress Quickly from the history plays, yet this time all the bawds are in prison, and there is plenty talk of transgressive bawds.
Choice lines:
'Tis one thing to be tempted, Escalus / Another thing to fail. – Angelo Sc II Act 1 (for some reason this makes me think of Jimmy Carter and the lust in his heart …)
Our doubts are traitors / And makes us lose the good we oft might win / By fearing to attempt. – Lucio, Sc I Act 4 (this is going up on my vision board as encouragement)
Well, heaven forgive him and forgive us all. / Some rise by sin and some by virtue fall. / Some run from brakes of ice and answer none / And some condemnèd for a fault alone. – Escalus, Sc II Act 1 (very sacerdotal mode here, Shakespeare…)
Mercy is not itself that oft looks so. / Pardon is still the nurse of second woe. – Escalus Sc II Act 1 (very Calvinist mode here, Shakespeare)
I have no superfluous leisure. My stay must be stolen out of other affairs, but I will attend you awhile. – Isabel, Act III Sc 1 (rallying cry of all parents of small children)
I am so out of love with life that I will sue to be rid of it. – Claudio, Act II Sc 1 (this feels very modern)
Unfit to live or die! O gravel heart. – Duke, Act IV Sc 3 (I adore the image of a gravel heart)
Mariana: O my dear lord,
I crave no other nor no better man.
Duke: Never crave him. We are definitive. – Act V Sc 1 (Thelma and Louise mode)
Shakespeare's jot is a Greek iota. This term appears often in this play, in all parts of speech ("jot it down," "I don't care a jot"). I know I have looked up this etymology before but I always love it. My mom and her family jot a lot. It's a great word.
The women in the play – Isabella, Mariana – are simply left to plead. They can only hide their identity; they can assume no other.
Angelo: Women are immutable.
Isabella: Nay, women are frail too.
Ay, as the glasses where they view themselves,
Which are as easy broke as they make forms.
Women—help, heaven—men their creation mar
In profiting by them. Nay, call us ten times frail,
For we are soft as our complexions are,
And credulous to false prints. – Act II Sc. 4
Justice as meted out at the end sees the Duke ordering Angelo to marry Mariana before he is executed, for Lucio to marry his wench before he is executed, Claudio and Juliet's happy reunion, and Isabella's purported wedding to the Duke, notwithstanding her holy novitiate. This looks a lot like patriarchal justice. And seriously, why does the Duke play with people? If he were really an ethical leader, wouldn't he do better to prevent these events in the first place?
It was hard to find a full production of this play online. I reverted to the lovely company over at the British The Show Must Go Online with Rob Myles, which does a fantastic job in a pinch. I appreciate how they don't cut or edit the text. I do also love the Royal Shakespeare Theatre and what they do with the scenes and their scene work, and did hit a few of their short teaching videos, particularly for the scenes between Angelo and Isabella. Raise your hand if you've known an Angelo in your life …
The Shakespeare Project has had the effect I had hoped on my own writing, making it more colorful, riskier, tighter, rangier. I've also been selecting the occasional thin tome of literary criticism and biography from the Gonzaga library to enrich my mini curriculum. There are some magnificent finds in those shelves, vintage and rare. I love paging through a hundred-year-old book of an evening to find relevant gems.
Next up – the arcane – and likely impossible to find in an online production – play The Two Noble Kinsmen (1613-1614), which sounds a lot like The Two Gentlemen of Verona! (1589) Apparently it was written in collaboration with a fellow writer but it's nice to think of these two pieces bookending a career. O Will, poor Will, who never knew his own fame.